Welcome to the MD:TAS Collector, the Internet's only site dedicated exclusively to collecting merchandise from Disney's hit show Mighty Ducks: The Animated Series. Here, you'll find information of all sorts on your favorite toys, including pictures, manufacturer details, and tips on where to find even the rarest items. You can also become a part of the collecting community online by joining the Buy, Sell, and Trade board, to help yourself or others round out their collections. So look around, and try not to drool...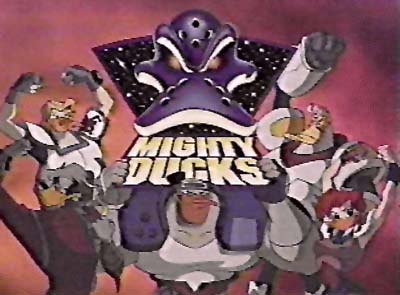 A screenshot from a commercial for the first toy series.
Updates and News - Last updateFebruary 2nd, 2004
The MD:TAS Collector has undergone a few changes, most importantly being a change in address! Update your bookmarks and check back often, because more collectibles will be added up in the coming days. Go ahead and skim through the pages, as a few new items have already been added in!